Workshop 11-15 Sept. 2019, Montepallars
---
After 13 years of painting…
It's time for YOU to discover YOUR OWN ABSTRACT PAINTING STYLE during a 5 days workshop in the Spanish Pyrenees.
Even if you have never painted before.
You'll experience the freedom and joy of painting and so much more.  Unlock your inner Picasso!
Limited places (small groups). Classes in Dutch and English. (Lessen in het Nederlands).
MORE INFO & BOOKING
Any questions? Call or mail me 🙂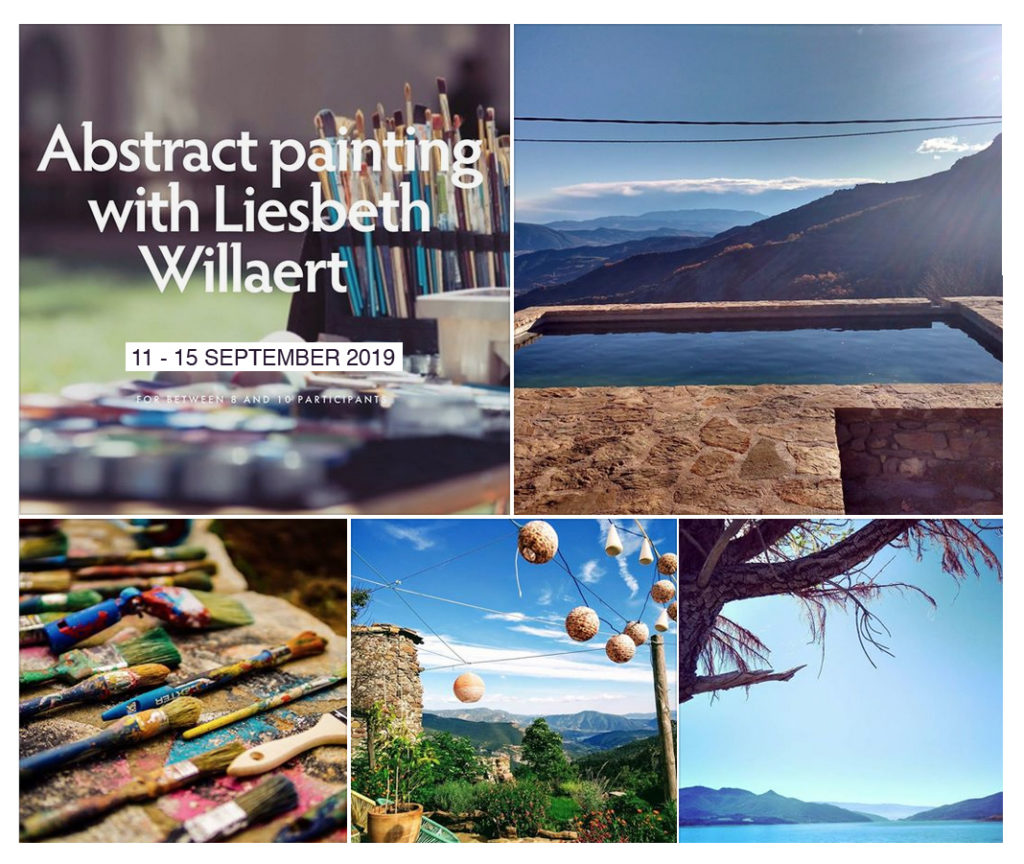 Workshops & private masterclass 2018
---