Liesbeth came to live for the first time in Barcelona in 2003, as a university exchange student. Pretty fast she fell in love with life around the Mediterranean and the city's incredible creative vibe. She decided to stay one year more after her Belgian Masters Degree and started a Master in Digital Photography at the U.A.B. Those two years changed her life and laid the basis for a lifelong connection to Barcelona.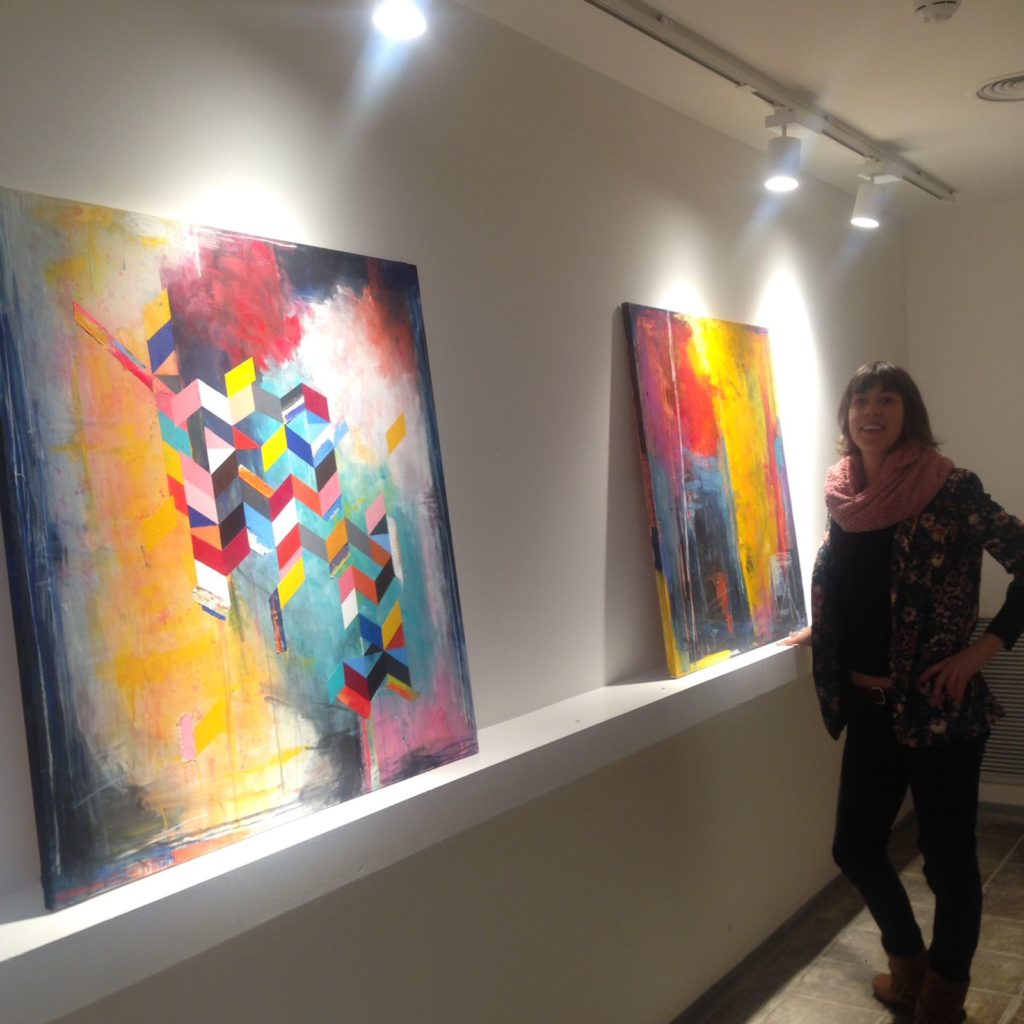 That same year Liesbeth started painting, and she never stopped. Of course there have been quieter periods, especially during long-term travels in Asia, Indonesia, Brazil. Over the years, though, Liesbeth kept returning to Barcelona, until 2015, when destiny brought her here for good! She is now happily settled in a flat in Poblenou where one room is se up as painting studio. Barcelona is her home.
One constant in Liesbeth's life (apart from surfing) is drawing and painting. Ever since she could hold a pen Liesbeth drew. Nowadays her style is what the art world calls 'lyrical abstract' (what's in a name?). Her paintings are characterised by a strong and abundant colour palette and composition. Colours have been and will always be essential.
Because of unfortune matters (called 'life'?) Liesbeth was forced to take almost 1 year off. In that year, painting became much more than a purely creative act. It became a constant, a need, a way of life and a lifelong companion.
"Art is the only way of escaping from daily life without leaving home."
Her technique is mixed media on canvas. Starting with the foundational layers of acrylic paint and pastel, materials such as tissue, paper, dried coffee, sand, fine stone, and metal are gradually added in later stages to provide structure and strengthen the composition. Painting for a week in the studio of artist Jenny Verplancke (in 2005) definitely marked her style. It was during that particular creative "residency" that Liesbeth found her own painting voice.
Now Liesbeth is painting more than ever, as the Mediterranean life is a nonstop source of inspiration, especially the light, ever-changing colours of the sea and structure of the water.